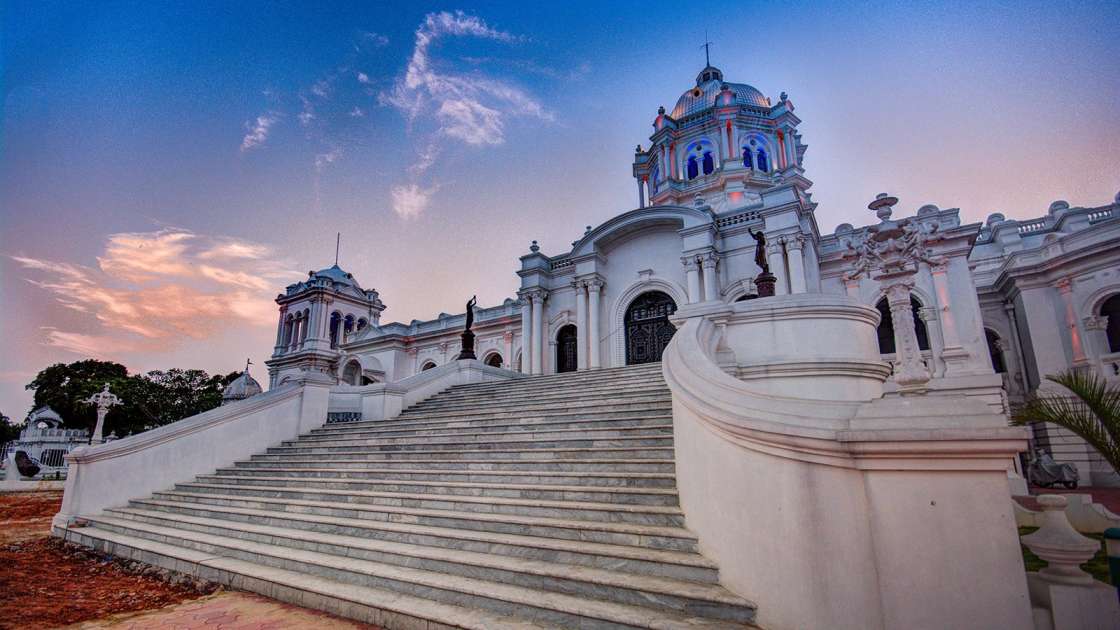 TRIPURA
Introduction:
Tripura  is a state in Northeast India. The third-smallest state in the country, it covers 10,491 km2 (4,051 sq mi) and is bordered by Bangladesh to the north, south, and west, and the Indian states of Assam and Mizoram to the east. In 2011 the state had 3,671,032 residents, constituting 0.3% of the country's population.
The area of modern 'Tripura' was ruled for several centuries by the Tripuri dynasty. It was the independent princely state of the Tripuri Kingdom under the protectorate of the British Empire which was known as Hill Tippera while the area annexed and ruled directly by British India was known as Tippera District (present Comilla District). The independent Tripuri Kingdom (or Hill Tippera) joined the newly independent India in 1949. Ethnic strife between the indigenous Tripuri people and the migrant Bengali populationdue to large influx of Bengali Hindu refugees and settlers from Bangladesh led to tension and scattered violence since its integration into the country of India, but the establishment of an autonomous tribal administrative agency and other strategies have led to peace.
Tripura lies in a geographically disadvantageous location in India, as only one major highway, the National Highway 8, connects it with the rest of the country. Five mountain ranges—Boromura, Atharamura, Longtharai, Shakhan and Jampui Hills—run north to south, with intervening valleys; Agartala, the capital, is located on a plain to the west. The state has a tropical savanna climate, and receives seasonal heavy rains from the south west monsoon. Forests cover more than half of the area, in which bamboo and canetracts are common. Tripura has the highest number of primate species found in any Indian state. Due to its geographical isolation, economic progress in the state is hindered. Poverty and unemployment continue to plague Tripura, which has a limited infrastructure. Most residents are involved in agriculture and allied activities, although the service sector is the largest contributor to the state's gross domestic product.
Best Travelling places in Tripura:
Agartala,Udaypur,Commila,Unakoti,Jampui Hill.
Tripura best time to visit:
Any time U can visit Tripura.
Agartala in Summer (March – June)
The city experiences really long, hot and wet summer. Temperatures range between 28 to 35 degrees Celsius.
Agartala in Monsoon (July – September)
Agartala looks beautiful in rains. The cool and pleasant weather of the natural surroundings makes this a great time to visit.
Agartala in Winter (December – March)
This is the best time to visit here. The temperature ranges between 10 to 18 degrees Celsius.
Tour programme:
PACKEGE 1
DAY 1:- Pick up from Agartala Airport (Morning Flight).Visit to Agartala Local side seen UjjayantaPalace (Tripura State Meusium), LaxmiNarayan Temple, ISKON Temple, Indo-Bangla Border ICP, Jagannath temple and then we are go to Kamalasagar, Night stay at Commila View Tourist Lodge.
DAY 2:-After Breakfast Visit to Kasaba Kali bari, Sepahijala wildlife sanctuary,  Udaipur Bhuwaneshwari Temple & Tripureswari Temple Night halt at Udaypur.
DAY 3:- After Breakfast Visit to Amarpur Chabimura and then back to Melaghar. Night stay at Sagarmahal Tourist Lodge.(Neermahal).                                         
DAY 4:- After Breakfast Visit to Unakoti local Side seen, Night stay at Unakoti Tourist Lodge.
DAY 5:- After Breakfast Unakoti to Jampui Hill. Night stay at Eden Tourist Lodge (Jampui).
DAY 6:- After Breakfast Visit to Jampui Hills Local side seen, Night stay at Eden Tourist Lodge (Jampui).
DAY 7:- After Breakfast Jampui Hill to Agartala, Via Baramura Eco Park, Khumulwng Eco Park, 14 goddess Temple.  Night stay at Agartala Privet hotel.
DAY 8:-  After Breakfast Visit Agartala local market and then after lunch proceed to Airport via Durgabari tea Gerden.
PACKEGE 2
DAY 1:-  Pick up from Agartala Airport and then visit Agartala local side seen ( Heritage Park,  Ujjyayanta Place ( Tripura state Museum ), Jagannath Temple Overview & Indo- Bangla Border ICP) and then we are go to Kamalasagar, Night Stay at Agartala Privet Hotel.
DAY 2 :- After Breakfast Visit to Unakoti Local side seen and then we are go to Jampui Hill, Night stay at Eden Tourist Lodge.
DAY 3 :-  After Breakfast Visit to Jampui Hill Local side seen, and then  back to Agartala, Via Baramura Eco Park, Khumulwng Eco Park, 14 Goddess Temple, Night Stay at Comilla View Tourist Lodge. 
 DAY 4:- After Breakfast Visit to   Kashba Kali Temple , Tepania Eco Park, Tripureswari Temple, Neermahal, Night Stay at Sagarmahal Tourist lodge.
DAY 5 :-  After Breakfast Visit Agartala Local Market and then Proceed to Agartala Airport.
Major Attractions in Tripura
Agartala: The state capital Agartala is known for Puratan Agartala, Ujjayanta Palace, the State Museum, Tribal Museum, several temples like Agartala Jagannath Temple and Buddhist sites like Agartala Buddha Temple.
Ujjayanta Palace: Agartalas Ujjayanta Palace, the royal residence of the Manikya Kings of Tripura, displays huge Mughal style gardens, magnificently tiled floors, beautiful ceilings and doors of curved wood.
Unakoti: This place holds a number of rock carvings originated from Hindu mythology, murals with their primitive beauty and green vegetation all around.
Kunjaban Palace: Almost 1 km north of the Ujjayanta Palace, this royal palace was constructed by the Manikyas. The palace has an association with Rabindranath Tagore, the Nobel laureate poet.
Neermahal Palace: This royal palace, situated on an island in the Rudrasagar Lake, holds Mughal influenced architecture.
Sepahijala Wildlife Sanctuary: Having a vast forestland, Tripura has a vivid flora and fauna that can be observed in Sepahijala Wildlife Sanctuary which houses spectacled monkey, deer and almost 150 species of birds.
Other important tourist attractions in Tripura are lined up below:
Umamaheshwar Temple
Venuban Vihar
Gedu Miar Maszid
Jampui Hill
Kumarghat
Lakshmi Narayan Temple
Maharaja Bir Bikram College
Mariyam Nagar Church
Rabindra Kanan Park
Tripura Government Museum
Fairs and Festivals
Boat Race

Dewali Festival Orange & Tourism Festival

Ashokastami Festival

Pous Sankranti Mela

Dewali Festival

Garia Puja

Kharchi Puja

Durga Puja
Transport:
By road u can cover Tripura.
Book Car Just call – 9903277934/7278582057
Nearest station Agartala(AGLT)
Nearest Airport Agartala (IXA)


You May Also Like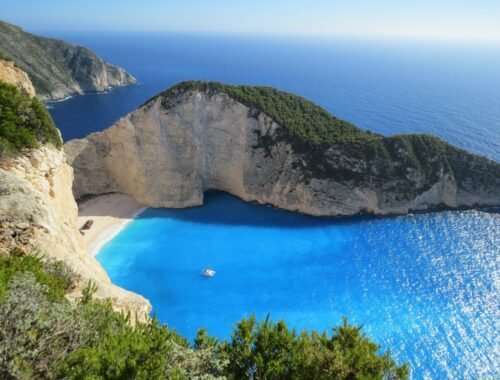 September 26, 2022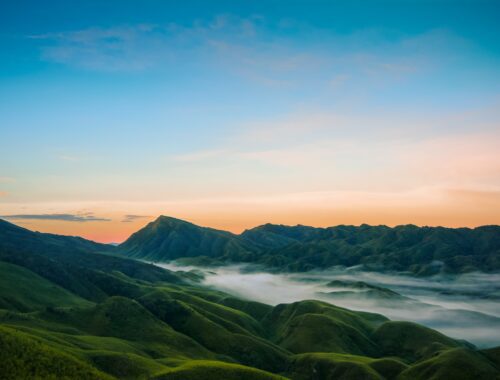 September 24, 2022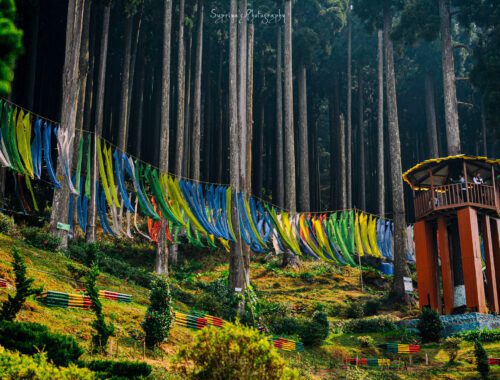 September 24, 2022