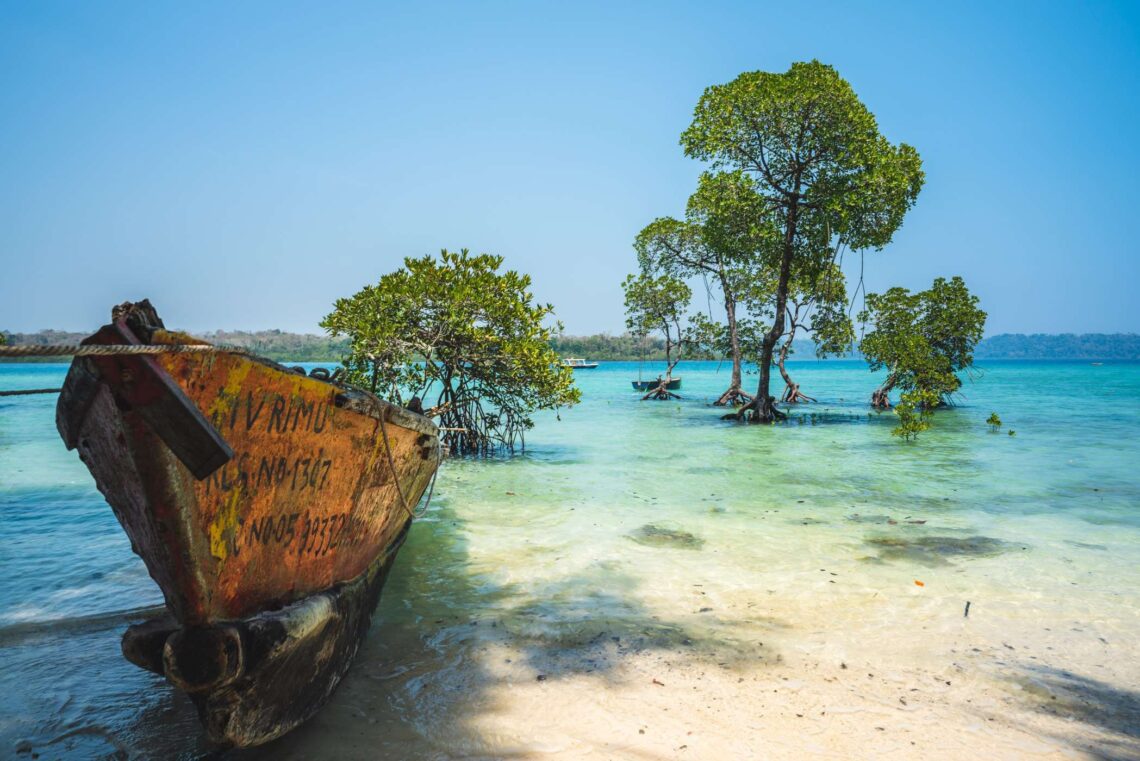 PORTBLAR & HAVLOK
Introduction : 
 The Andaman and Nicobar Islands,one of the seven union territories of India, are a group of islands at the juncture of the Bay of Bengal and Andaman Sea.The territory is 150 km (93 mi) north of Aceh in Indonesia and separated from Thailand and Myanmar (Burma) by the Andaman Sea. It comprises two island groups, the Andaman Islands and the Nicobar Islands, separated by the 10°N parallel, with the Andamans to the north of this latitude, and the Nicobars to the south (or by 179 km). The Andaman Sea lies to the east and the Bay of Bengal to the west.The territory's capital is the Andamanese town of Port Blair. The total land area of these islands is approximately 8,249 km(3,185 sq mi). The capital of Nicobar Islands is Car Nicobar. The islands host the Andaman and Nicobar Command, the only tri-service geographical command of the Indian Armed Forces.The Andaman Islands are home to the only known Paleolithic people, the Sentinelese people, who have no contact with any other people.
Best Travelling places in Andaman:
Andaman and Nicobar Islands are developing into a major tourism hub with exotic-looking beaches and pristine islands having equally exotic names, wonderful opportunities for adventure sports like snorkelling and sea-walking.In Port Blair, the main places to visit are the Cellular Jail, Mahatma Gandhi Marine National Park, Andaman Water sports complex, Chatham Saw Mill, Mini Zoo, Corbyn's cove, Chidiya Tapu, Wandoor Beach, Forest Museum, Anthropological Museum, Fisheries Museum, Naval Museum (Samudrika), Ross Island and Viper Island. Other places include Havelock island famous for Radhanagar Beach, Neil Island for Scuba diving/snorkelling, Cinque island, Saddle peak, Mt Harriet and Mud Volcano. The southern group (Nicobar islands) is mostly inaccessible to tourists.
            Indian tourists do not require a permit to visit the Andaman islands but if they wish to visit any tribal areas they need a special permit from the Deputy Commissioner, Port Blair. Permits are required for foreign nationals. For foreign nationals arriving by air, these are granted upon arrival at Port Blair.
Best time to Visit Andaman:
April to June,May to September & December to February.
Tour programme:
1st Day-Pick up from airport (Port Blair) by Car (AC) and check in Hotel. After lunch visit Cellular Jail, Anthropological museum, Light and Sound. After visit return to Port Blair hotel.
2nd day-After breakfast check out from the hotel and start for Havelok by (Government Cruise) reach Havelok and transfer to hotel by Car (non-AC). After lunch visit Radha Nagar Sea Beach.After visit return to Havelok hotel.
3rd day-After breakfast start for Neil Island. Visit Bharatpur and Laxmanpur Beach. Start for Port Blair by (Private Cruise).Stay at Port Blair.
4th day-Start for Baratang. After visit Lime Stone Cave back to hotel.Stay at Port Blair.
5th day-After breakfast start for Wandoor via Sippighat Agricultural Farm. Visit Wandoor Beach. Return via Rubber plantation. After lunch start for Chidiyatapu Sunset Point and Beach.Stay at Port Blair.
6th day-After breakfast start for Rock Island. After visit back to hotel for lunch. After lunch visit Fisheries Museum, Samudrika Museum and Sagarika Cottage Industry.Stay at Port Blair.
7th day-Early morning Transfer to Port Blair Airport.
Transport:
By road & sea u can cover Andaman.
Book Car Just call – 9903277934/7278582057
Nearest Airport– Port Blair(IXZ)
You May Also Like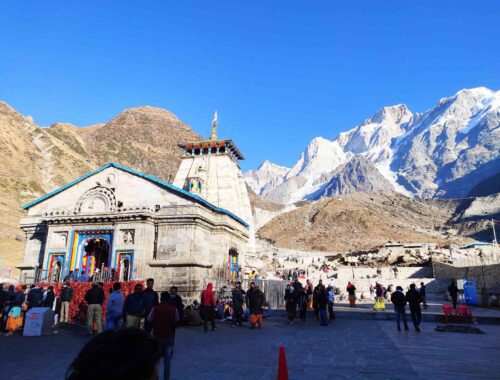 February 28, 2023
September 24, 2022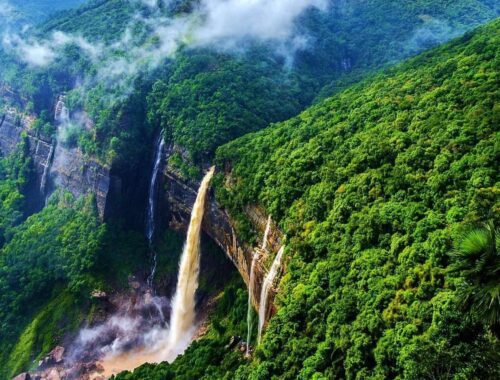 September 23, 2022