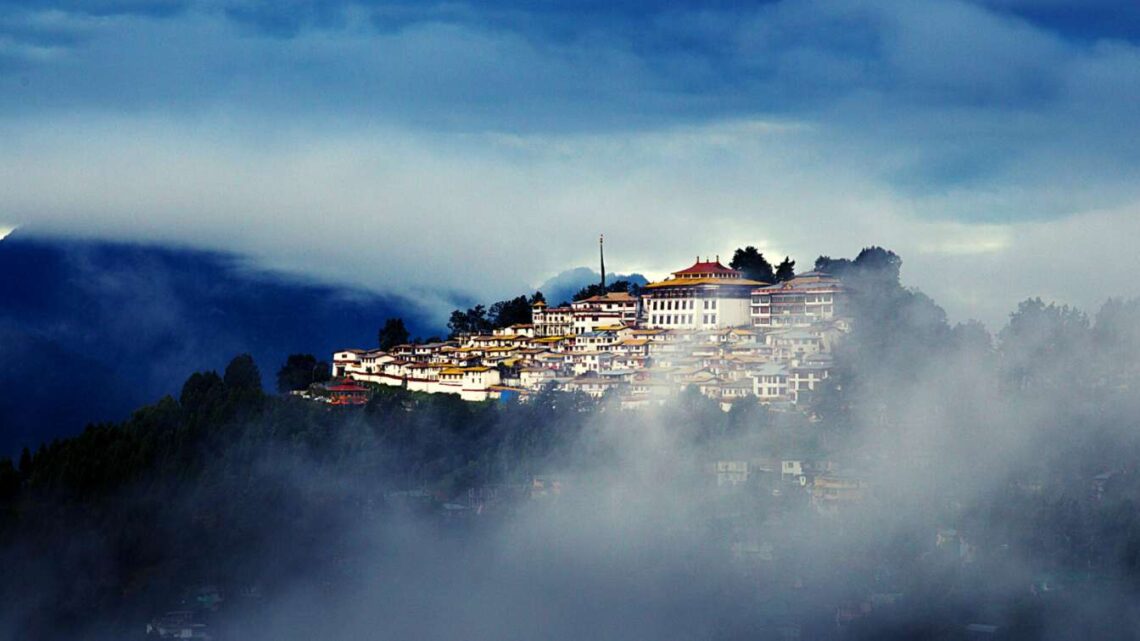 ARUNACHAL- ITANAGAR-ZIRO-DAPORIJO-ALONG-PASIGHAT-DIBRUGHAR
Introduction:
Guwahati  is the largest city in the Indian state of Assam and also the largest urban area in Northeast India. A major riverine port city and one of the fastest growing cities in India, Guwahati is situated on the south bank of the Brahmaputra.The ancient cities of Pragjyotishpura and Durjaya (North Guwahati) were the capitals of the ancient state of Kamarupa. Many ancient Hindu temples are in the city, giving it the name "City of Temples".Dispur, the capital of Assam, is in the circuit city region located within Guwahati and is the seat of the Government of Assam.
Tawang is a town in the Indian state of Arunachal Pradesh, situated at an elevation of approximately 3,048 metres (10,000 ft) to the east of Bhutan. The town once served as the district headquarters of West Kameng district, and became the district headquarters of Tawang district when it was formed from West Kameng.The area is part of the wider dispute between India and China concerning Arunachal Pradesh and is claimed by China as a part of Tibet.
Ziro is the census town in Lower Subansiri district in the Indian state of Arunachal Pradesh. It has been a favourite town for World Heritage Site for a number of years now. In a meeting of Archaeological Survey of India (ASI) on 12 December 2002 it was shortlisted for inclusion in the Tentative List for further nomination to UNESCO for inscription in the World Heritage Site.The part of the town which is the centre of economic activities and where the administrative offices are located is called as Hapoli or locally known by the Apatanis as "Hao-Polyang".
Ziro is around 115 km from the state capital Itanagar and takes approx 3 and a half hours via the improved Hoj-Potin road along NH229 and 150 km via the Assam route. Earlier the nearest railway station from Ziro was located at Naharlagun in Arunachal Pradesh near the Arunachal-Assam border which is around 100 km from Ziro.
Dibrugarh  is a city and is the headquarters of the Dibrugarh district in the state of Assam in India. Well known as the Tea City of India, and Dibrugarh is known as Ti-Phao in Ahom Buranji ( Ahom language : Place of the Heaven) Dibrugarh is considered to be a major city in eastern India in line with Guwahati and Bhubaneswar and is the emerging communication and industrial hub of North East India.Dibrugarh is also one of the two main cities in the state of Assam to receive urban development aid from the Asian Development Bank and is the nerve centre of industry, communication and healthcare of the upper Assam region.
Pasighat is the headquarters of East Siang district in the Indian state of Arunachal Pradesh. Situated at the eastern foothills of the Himalayas at 155 meters above mean sea level, Pasighat is Arunachal's oldest town. The Government of India included Pasighat in the Smart Cities Mission development scheme in June, 2017.
Best Travelling places in Arunachal- Itanagar-Ziro-Daporijo-Along-Pashighat-Dibrughar:
Bhalukpong-Sessa Orchid Sanctuary.

Bomdila-Upper & Lower Monastery.

Dirang-Dirang Vally,Hot Spring Water.

Tawang-Sela Pass,Jung Falls,Jaswanth Ghar Musuem,Madhuri Lake,Bumla Pass.

Itanagar–   Itafort, 'the fort of bricks' from which the State capital derives its name, is situated in the heart of the Itanagar. The fort has an irregular shape, built mainly with bricks dating back to the 14th-15th Century of Mayapur of Ramachandra, a king of the Jitari Dynasty.
          Geykar Sinyik (Ganga Lake) is a beautiful natural lake locally known as Geykar Sinyik       surrounded by landmass of hard rock.The name Gekar Sinyi means 'confined water'.
          Jawaharlal Nehru Museum has a rich collection of textiles, weaponry, household articles and handicrafts items reflecting the tribal culture and heritage of Arunachal Pradesh.
         Craft Centre & Emporium at Itanagar is worth visiting where one can see and buy local artifacts like wall paintings, traditional costumes made of natural vegetable and herbal dye yarns, and attractive utility items made of cane and bamboo.
          Zoological Park (Zoo) is located at Chimpu. The park has a variety of fauna including avi-fauna species.
          Indira Gandhi Park is a popular park located at Itanagar.
          Polo Park is a small botanical garden located on top of a ridge at Naharlagun (the twin capital city).
Pasighatis the headquarters of East Siang district in the Indian state of Arunachal Pradesh. Situated at 155 meters, Pasighat is the land of the mighty Siang and indigenous hanging bridges. Round cane rings, swinging strings, shattered wooden pavements dangling above the mighty Siang makes it a picture perfect moment of thrill and adventure.
Arunachal- Itanagar-Ziro-Daporijo-Along-Pashighat-Dibrughar best time to visit:
Summers (April to June) – 20°c – 35°c. If you are a summer loving traveller and prefer to carry less clothes then summers is the perfect time to visit Arunachal Pradesh. …

Monsoons (July to September) – 18°c – 29°c. …

Winters (Oct to March) – 8°c – 14°c.
Tour programme:
Day 1-On arrival at Guwahati airport/railway station, meet our representative and transfer to the hotel. In the evening visit Kamakhya Devi Temple and in the evening enjoy a sunset cruise in the mighty Brahmaputra. Overnight stay at the Guwahati hotel.
Day 2-In the morning After breakfast we will leave for Bhalukpong (Arunachal Pradesh) distance 242km apx. This is the perfect place for wildlife enthusiasts, nature lovers, and even adventurers as it serves as an ideal destination for hikers, rafters and anglers. Bhalukpong, Arunachal Pradesh is a little town on the Kameng River and lies along the dense forests that form the border of the Pakhui Wildlife Sanctuary. The Nyethidow festival celebrated in the month of March is a must visit occasions for the tourists to Arunachal Pradesh Bhalukpong. On arrival, check into a hotel.Later, we will make a visit to Tippi Orchidarium and local market. Overnight stay in the hotel of Bhalukpong.
Day 3-After breakfast drive to Dirang distance 140km apx, bye-passing Bomdila, an ideal getaway in West Kameng district with beautiful apple orchards and sheep breeding farms. Nearby are hot-springs, where people go for holy dips, and Kalachakra Gompa. On arrival, check into a hotel for overnight stay Dirang.
Day 4-Morning transfer Dirang to Tawang on the way visit Hot springwater,salapass(13,700ft),Jaswantgarhmuseum.Selapass & Jaswantgarh museum  is a historicalplaces.Dirang to Tawang distance by road 129km apx.Tawang receives snowfall every year during December–January.Night Stay at Tawang.
Day 5-Morning visit Tawang local sightseen Twang monastery,  It is said to be the biggest Buddhist monastery in the world outside of Lhasa,Tibet. It is a major holy site for Tibetan Buddhists as it was the  birthplace of the sixth Dalai Lama.also visit Gumpha &War memorial.Night Stay at Tawang.
Day 6-Morning visit Bum La Pass &  Madhuri Lake ,The Bum La Pass is located about 37 km away from Tawang in Arunachal Pradesh, at the Indo-China border above 15,200 ft above sea level.Bum La Pass & Madhuri Lake middle point is  Y junction.Visit by civilian tourist of India is permissible with permission from the Indian Army. The track is very treacherous, only SUVs advisable, and that too only on clear weather day with no snowfall or rainfall.Night Stay at Tawang.
Day 7-Morning transfer Bomdila on the way sightseen Jung falls & jung lake ,Bomdila upper monastry.Tawang to Bomdila distance 172km apx.on the way.Night stay at Bomdila.
Day 8-Morning by walk visit Bomdila lower monestry & after b/f transfer Tezpur.Bomdila to Tezpur distance by road 154km apx.Night stay at Tezpur Hotel.
Day 9-After breakfast drive to Itanagar (approx 153 KM). It is the capital of Arunachal Pradesh, also known as 'the Land of the Dawn Lit Mountains'. Nestled on top of low flat hills, amidst beautiful and booming surroundings with a pampering climate, Itanagar offers a lovely and lively atmosphere to the tourist. Remnants of an old palace and other such monuments boast of the glorious past of the city to the visitors from all around. Some historians identify Itanagar as the ancient 11th century BC capital of Mayapur, under the Jitari dynasty. Itanagar today is divided into two parts; each is 10 km apart from the other, and the older one is named Naharlagun. On arrival, check into a hotel.Night stay at Itanagar Hotel.
Day 10-After breakfast drive to Ziro (approx 140 KM). En-route visit Nishi Tribal Villages. On reaching, check into a hotel.Ziro is the headquarter of Lower Sabansiri district of Arunachal Pradesh, located at an altitude of 1560 m. It is a plateau surrounded by Apatani Tribal Villages, Dibbo- Hija- Bulla- Hari and Hong Village. Hong is the second biggest and most organized tribal village in Asia. Further, the uniqueness of Apatani tribe is tattoo on women & men and a nose plug in women.Night stay at Zero Hotel.
Day 11-After breakfast, we will leave for Daporijo(approx 180 KM). It is the headquarter of upper Subansri district of Arunachal Pradesh. Daparijo is situated at an altitude of 600 m and is an abode Tagin tribes. En-route to Daparijo, we will visit to Hillmiri tribal villages. These are the major tribes of Arunachal from mongoloid racial stock inhabiting lower and upper Sunbasiri districts. These are also called as Abotani tribes and are famous for their rich traditional knowledge relating to the use of plant products for curing a number of diseases and ailments.  The people of Hillmari live in perfect harmony with nature and derive their minimum daily requirement from their natural surroundings Continue drive to Daparijo. Open arrival, check into a hotel. In the evening go for hiking around the place visiting the Meghna Cave temple, dedicated to lord Shiva. Later return to the hotel. Overnight stay in Daporijo.
Day 12-Drive to Along in the morning. Located at an altitude of 300 m, it is the headquarter of West Saing district of Arunachal Pradesh. Upon arrival, check into a hotel.After freshening up, head off for an excursion around the villages and meet the inhabitants of Adi tribes. We will also visit the Kamki Hydropower Dam, Mithun and Jersey cross breeding farm. Overnight stay at the hotel Along(approx 160 KM).
Day 13-Post breakfast we will leave for Pasighat(approx 120 KM). It is the headquarter of East Saing District. On the way to Pasighat, we will stop at Adi (minyong) tribal village and will interact with the people. Upon arrival, check into the hotel. In the afternoon we will visit the Daying Ering Memorial Wildlife Sanctuary. The sanctuary has an area of 190 sq km. 75% of the sanctuary is the alluvial grasslands and 15% is the wooded areas and rest is water. It is a series of river islands. The extraordinary ecosystem of water bodies is home to thousands of migratory birds from Siberia and Mongolia.Return to hotel for overnight stay.
Day 14-This morning we will leave for Dibrugarh via Ferry Ghat (boat point)(approx 150 KM). During our river cruise, we will cross the mighty Brahamaputra River and enjoy the country made ferry. The 5 hours long ferry will take to us to Dibrugarh. The river Brahamaputra is the confluence of the Saing and Lohit river of Arunachal Pradesh. The ferry service Pasighat to Dibrugarh is a lifeline for these tribes.
Upon arrival, check into a hotel for overnight stay.
Day 15-In the morning, transfer to the Dibrugarh airport to board the flight for onward destination.
Transport:-
By road u can cover Guwahati-Kaziranga-Majuli-Sibsagar-Jorhat.
Book Car Just call – 9903277934/7278582057
Nearest station- Guwahati(GHY)/Dibrughar(DBRG)–Book Rail Ticket 
Nearest Airport- Guwahati(GAU)/Dibrughar(DIB)–Book Air Ticket

You May Also Like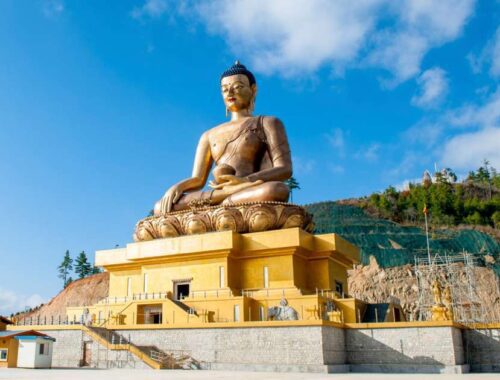 September 23, 2022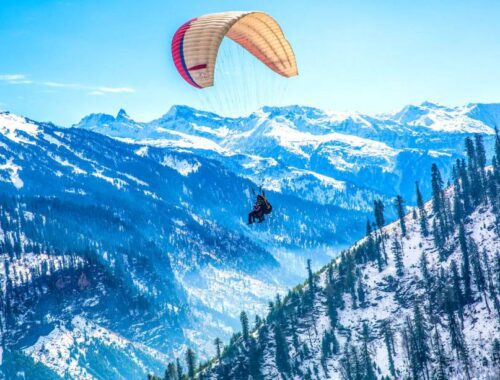 September 24, 2022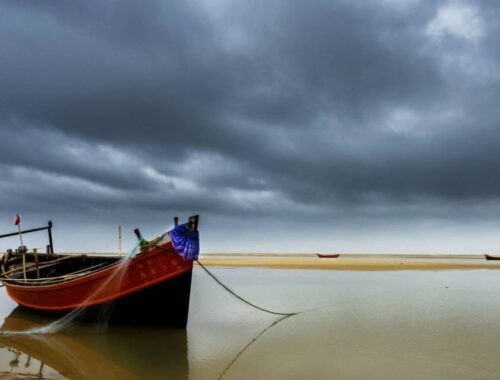 September 24, 2022