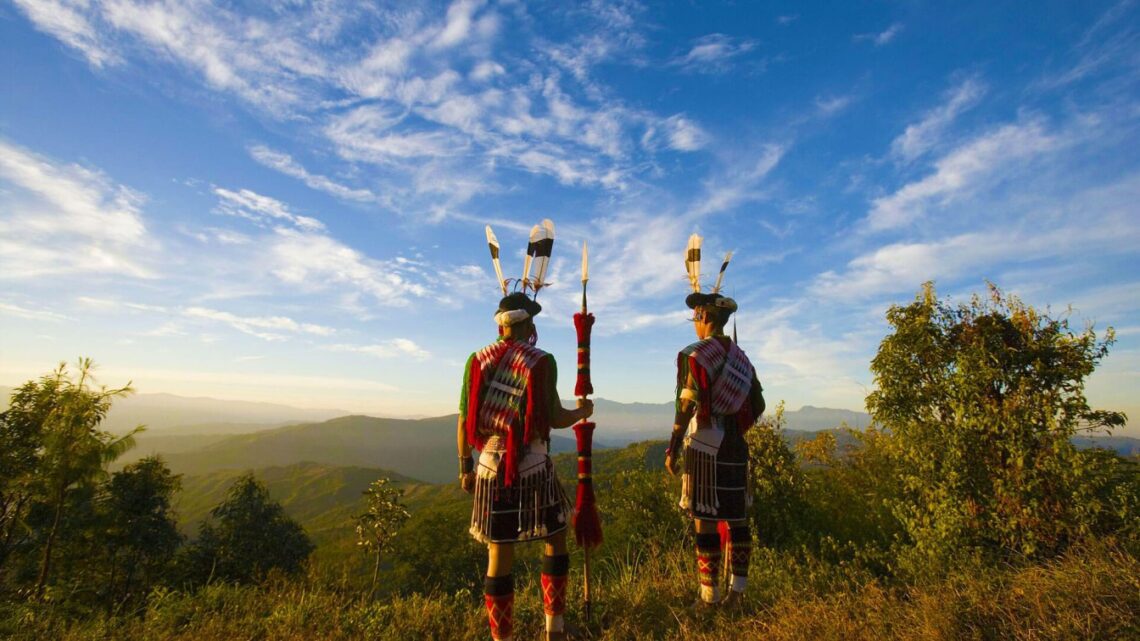 DIMAPUR-KOHIMA-KHONOMA-TOUPHEMA-MOKOKCHUNG-TUENSAN-MON-JORHAT
Introduction:
Nagaland is a state in Northeast India.The state capital is Kohima, and the largest city is Dimapur.The origin of the word 'Naga' is unclear.A popularly accepted, but controversial, view is that it originated from the Burmese word 'naka' or 'naga', meaning people with earrings. Others suggest it means pierced noses.Dimapur, Kohima, Mokokchung, Mon, Phek, Tuensang, Wokha, and Zunheboto. Whether you venture to the villages just a few hours.from Kohima, or to the far-off districts of Mon (famous for its Konyak headhunter tribe) and Mokokchung, you're sure to be engaged by the fascinating tribal village life in Nagaland. Colorful and unusual, it's not something that travelers are used to seeing!Two threads common to all are language and religion. English is the official language, the language of education, and spoken by most residents. Nagaland is one of three states in India where the population is mostly Christian.
Best time to visit Nagaland:
The climate of Nagaland is comfortable all through the year. The temperature of the state ranges from 16°C to 31°C in summer (May to July) and 4°C to 24°C during winter season. The monsoon that spreads from the month of June to early September is marked by heavy rains.
Best Travelling places in Nagaland:
Dimapur-Kohima-Khonoma-Touphema-Mokokchung-Tuensan-Mon-Jorhat.
Tour programme:
Day 1-Pickup from Dimapur station/Airport & transfer to Kohima distance arround(75 km 3.5hrs approx).Night stay at Kohima.
Day 2-Early morning we visit local sightseeing  Kohima, we are visit the world war II memorial and the state museum of Kohima. Later, we will be driven to Khonoma Village.Night stay at Khonoma.
Day 3-We can go for a walk around the village in the morning and learn about different aspects of their lives. Here, we can see unique water system where the water is piped long distances using bamboo. Overnight stay in the Khonoma village.
Day 4-Early morning we are proced Touphema village. Here you can visit the museum displaying traditional jewellery, clothing and other artefacts.Night stay at Khonoma village.
Day 5-Early morning we are visit Touphema, has a number of wooden built traditional Angami houses and guests are welcomed with great Angami hospitality. There are guided walks to go on to nearby peaks and paddy fields as well.Night stay at Touphema.
Day 6-Early morning after brakefast we visit Mokokchung. En route at Wokha, the district headquarters of the Lotha Nagas. You can explore the town and lunch here followed by a ride to Mokokchung. Night stay at Mokokchung.
Day 7- Next day we visit the museum and a church followed by a visit to Longkhum where you can walk the stone bridge and see the Doyang lake. Evening  return to Mokokchung for dinner and overnight stay at Mokokchung.
Day 8-Early morning we proced to Tuensang. It is also the largest district of Nagaland bordering Myanmar. It is located near the highest peak of Nagaland, Mount Saramati. Night stay at Mokokchung.
Day 9-We are visit tribal villages of Tuensang. You may also see the state animal of Nagaland, Mithun and also see the giant monoliths in Longtrok village. Overnight stay in Tuensang.
Day 10-After brakefast we visit easternmost part of Nagaland towards Mon district. This is the land of Konyak tribe who once were once known as headhunters having tattoos all over their face and hands. This tribal people are also known famously for their muzzle loading guns. Night stay at Tuensang.
Day 11-We can visit the chief's house in Shangnyu village followed by a visit to Longwa village. This village sits in the Indo-Myanmar border. Return back to Mon after a little excursion for dinner and overnight stay at Tuensang.
Day 12-we can exploration visiting local villages. Dinner and over night stay in Mon.
Day 13-Early morning after brakefast transfer to Mon to Jorhat(Distance 160km),on arrival you can check in at the Jorhat hotel .
Day 14-After brakefast transfer to Jorhat airport & back to home with sweet momories.
 Transport:-
By road u can cover Nagaland.
Book Car Just call – 9903277934/7278582057
Nearest station Dimapur(DMV)
Nearest Airport Dimapur(DMU)/Jorhat(JRH)


You May Also Like
September 24, 2022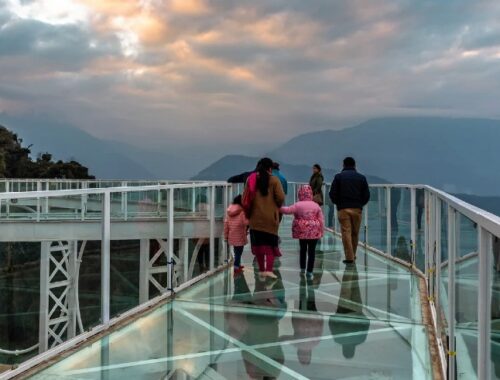 September 24, 2022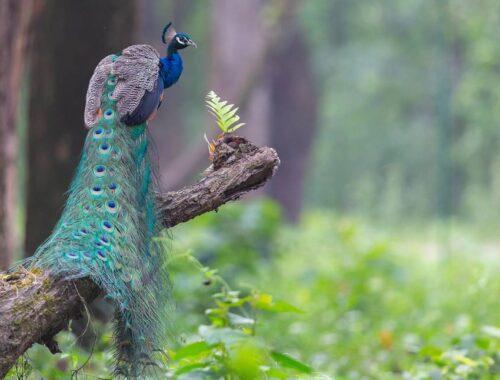 September 24, 2022