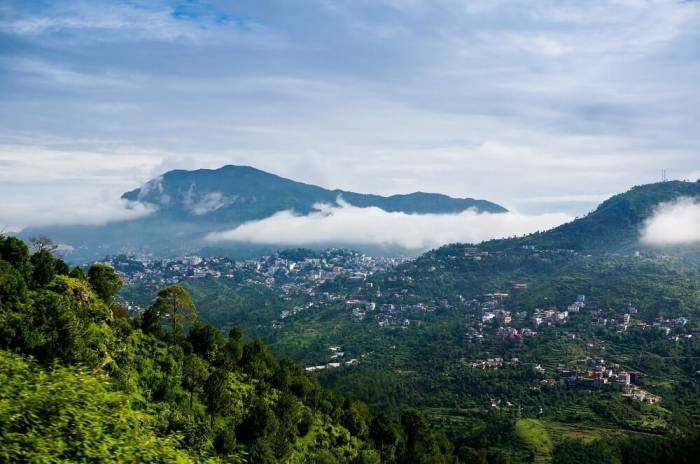 DARJEELING-KURSEONG-KALIMPONG-MIRIK
Introduction:
Darjeeling is a town and a municipality in the Indian state of West Bengal. It is located in the Lesser Himalayas at an elevation of 6,700 ft (2,042.2 m). It is noted for its tea industry, its views of the Kangchenjunga, the world's third-highest mountain, and the Darjeeling Himalayan Railway, a UNESCO World Heritage Site. Darjeeling is the headquarters of the Darjeeling District which has a partially autonomous status within the state of West Bengal. It is also a popular tourist destination in India.The recorded history of the town starts from the early 19th century when the colonial administration under the British Raj set up a sanatorium and a military depot in the region. Subsequently, extensive tea plantations were established in the region and tea growers developed hybrids of black tea and created new fermentation techniques. The resultant distinctive Darjeeling tea is internationally recognised and ranks among the most popular black teas in the world.The Darjeeling Himalayan Railway connects the town with the plains and has some of the few steam locomotives still in service in India.
Darjeeling has several British-style public schools, which attract pupils from all over India and a few neighbouring countries. The varied culture of the town reflects its diverse demographic milieu comprising indigenous Bengali, Nepali, Lepcha, Bhutia, Tibetan, and other mainland Indian ethno-linguistic groups. Darjeeling, alongside its neighbouring town of Kalimpong, was the centre of the Gorkhaland movement in the 1980s.
Best Travelling places in Darjeeling-Kurseong-Kalimpong & Mirik:
Batasia loop,Tiger hill,Rock garden,Rumtek Monastery,Delo,Caktus Garden,Kurseong.
Darjeeling-Kurseong-Kalimpong & Mirik best time to visit:
February to June,September to December.
Tour programme:
Day 1-You will be received at Bagdogra Airport / New Jalpaiguri Railway Station. Forwarding journey to Darjeeling via Peshok, Coronation Bridge & through tea gardens and on a clear day, view of the Himalayan range, stop for photography. Darjeeling at an elevation of 2125 meters / 70000 feet, the land of breath taking beauty, amidst rolling tea gardens, crowned by the majestic Himalayas popularly known as the Queen of the hills. Jewel in the crown of the Eastern Himalayas with mesmerizing beauty offers spectacular views of the Mount Everest, Mount Kanchendzonga and the rest of spectacular Himalayan range. Check – in at hotel / resort at Darjeeling. Evening free to roam around in the Mall area. Night stay in at Darjeeling.      
Day 2-Early morning at around 3:45 AM drive to 8000 feet / 2440 meters through primitive forests of oak, magnolia to Tiger Hill to view sunrise over Kanchendzonga Peak (subject to clear weather). On the way back visit Ghoom Monastery, Peace memorial &Batasia Loop. After breakfast, full day city tour includes visit to the following places of interest namely Padmaja Naidu Zoological Park, Himalayan Mountaineering Institute (Closed on Thursday), Ropeway, Tenzing – Gombu Rock, Tibetan Refugee Self Help Centre (Closed on Sunday), Beautiful Tea Estate, Lebong Race Course, Japanese Temple. Other places of visit are Peace Pagoda, Lalkothi, Dhirdham Temple, Ava Art Gallery, Natural History Museum (Sunday Closed). Back to hotel. Evening free to stroll around the around Mall or the Local market area. Overnight stay in at Darjeeling.
Day 3-Breakfast at Hotel. Day free for shopping. After lunch forwarding journey to Kalimpong. The road is picturesque and runs along the River Teesta – Kalimpong is quieter destination – Situated on the foothills of the Himalayas at an elevation of 1243 meters / 4078 feet – It is a Hill Station buzzing with fun, frolic and offers spectacular views viaDello. Kalimpong is fabled for orchids, rarest cacti and nurseries. Places of interests are Jelep La and Rechi La pass. One can also visit Kolagham & Changey falls (optional). Overnight in  at Kalimpong.                     
Day 4-Kalimpong Local Sightseeing: Early morning breakfast and start the day for sightseeing.Kalimpong weather is milder and pleasant for most part of the year.Kalimpong offers monasteries, temples, tourist complexes, heritage buildings, parks, flower nurseries, heritage schools, charitable institutes. Start with ZangDhokPalri or Durpin Monastery, Army Golf Course – Nursery,Deollo (Hill),Hanuman Tok, Dr Grahams Home (school with high standard of education) etc. One can spend 02 – 03 hours in Kalimpong and enjoy the lunch at any of the restaurant like Orchid, etc. and back to hotel. Some Heritage buildings are Gouripur Houseand Morgan House, etc. Evening free to stroll around Kalimpong bazaar for shopping of handicrafts and relics. Overnight stay in at Kalimpong.
Day 5-After breakfast, proceed towards Kurseong, which is 35 KM from Darjeeling, is a hill station and sub-divisional town in the Darjeeling district of the Indian state of West Bengal, located at an altitude of 1458 metres / 4783 feet ; it's economy is based primarily on Tea, education and tourism. Few of the World's best Tea estates are situated in this region. Next visit few of the places of interest in Kurseong; For religious tourist, there are Ambootia Shiva Temple, GiddhaPahar Sita Ram Mandir, GiddahpaharDurga Mata Mandir, Jagdish Mandir, Buddhist Gompa in Monteviot, Kunsang Choiling Monastery at Upper Naya Busty, Juma Mosque in Hat Bazaar, Goretto and Catholic church in St. Mary's Hill. For Natural places of interest, there are Eagle's Craig, Deer Park now known as Dowhill Park, The Kholas (Water Falls – Springs) like Whistle Khola(named by the British, as there is a bend and the toy train whistles when passing through it),The Kettle Valley, Netaji Subhas Chandra Bose Museum and NSC Bose Institute of Asiatic Studies. Netaji was interned in this house by the British government in the late thirties, Chimney & Naya Busty Parkabove the Netaji Subhas Chandra Bose Museum. Evening visit the local area, shopping centre and DHR railway station. Night stay in  at Kurseong.                                                                                      
Day 6-After breakfast, drive toMiriknearly 1 ½ – 2 hrs drive.The drive is through scenic roads with occasional stoppage for photography. Mirik is centered round Sumendu Lake and is known for its landscaped gardens, tea gardens, orange orchards, cardamom groves and spectacular views of the Himalayan ranges. Full day excursion of Mirik Lake (Horse riding & Boating facilities is available around the lake. This high altitude lake is worth visiting. One can also visit Pashupati Market in Nepal on the way back to Kurseong. Evening free to roam around the Hotel / Resort or Mall or the Local market area. Overnight stay in  at Kurseong.
Day 7-Early morning breakfast and then drive Siliguri, on the way to BagdograAirport / New Jalpaiguri Railway (NJP) Station. Tour ends.
Transport:
By road u can cover Darjeeling-Kurseong-Kalimpong & Mirik.
Book Car Just call – 9903277934/7278582057
Nearest station- New Jalpaiguri(NJP)-Book Rail Ticket
Nearest Airport- Bagdogra(IXB)-Book Air Ticket

You May Also Like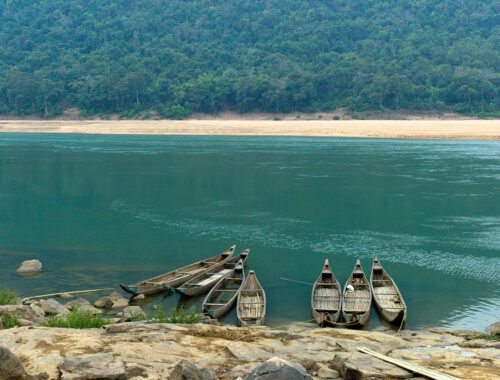 September 24, 2022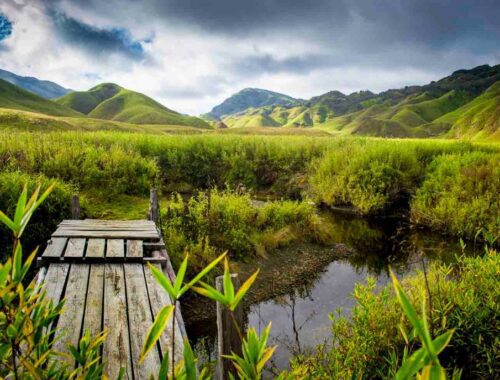 September 24, 2022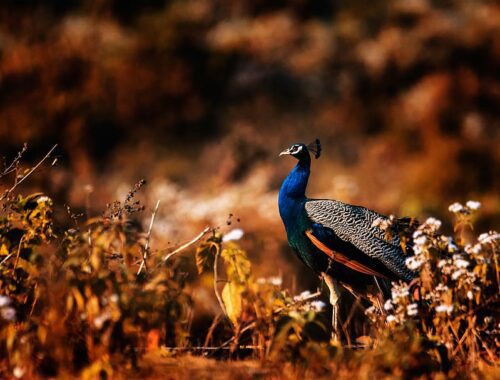 September 24, 2022