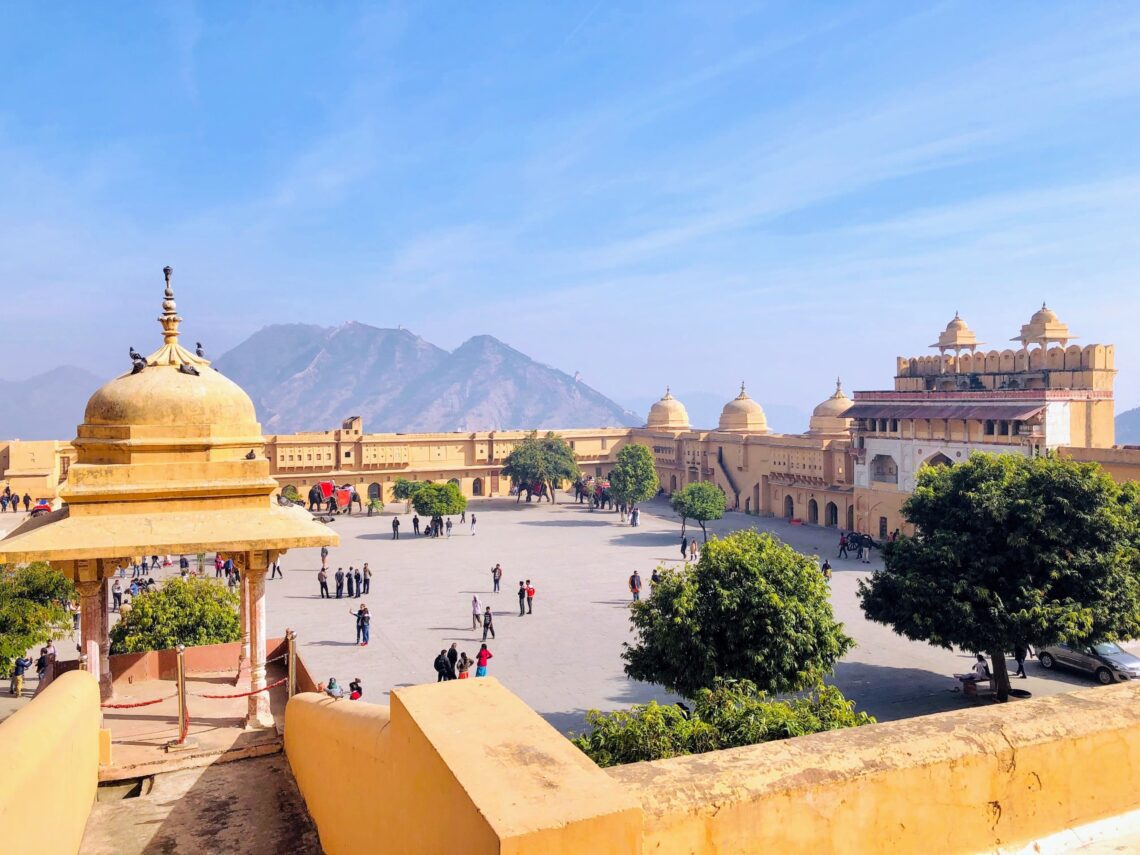 JAIPUR-UDAIPUR-MOUNT ABU-JODHPUR-JAISALMER-PUSHKAR
Introduction:
Rajasthan has many beautiful artistic and cultural traditions which reflect the ancient Indian way of life.Rajasthan is also called "Land of Kings". It has many tourist attractions and good facilities for tourists. This historical state of India attracts tourists and vacationers with its rich culture, tradition, heritage, and monuments. It has also some wildlife sanctuaries and national parks.More than 70% of Rajasthan is vegetarian, which makes it the most vegetarian state in India.
Rajasthan best time to visit:
Tourists visit Rajasthan throughout the year but the best time to visit Rajasthan is during winter months of November to February, when the temperature is not too high. During December and January, there can be a severe variation in temperatures during the day and the night.
Tour programme:
Day 1-Jaipur is the capital of Rajasthan. It was painted in pink shading a century back to pay tribute to a meeting sovereign. This city is 260 years of age and was built by Maharaja Jai Singh. Since you will be arriving at Jaipur on this day, take rest at the hotel and maybe spend the evening shopping for antiques and crafts in a nearby market. Take a stroll through the streets and enjoy the vivid, rich beauty of the city. Head back to the Jaipur hotel at night for rest.
Day 2-After breakfast, head out to visit the Amber Fort. Also, visit the Hall of triumph, Sheesh Mahal. Toward the evening, go for a touring voyage through Jaipur. While in Jaipur also visit Maharaja's City Palace and Ram Niwas Gardens. Drive past the Hawa Mahal. Head back to the Jaipur hotel for the night.
Day 3-After breakfast at the hotel, our agent will pick you up from the hotel and drive you to Udaipur. On your arrival, check in to the pre-booked hotel. Rest for some time, sip some fresh juice or hot beverage. Then in the evening head out to explore the little markets in the city. You can spend time here shopping and enjoying the beautifully lit streets of Udaipur. Night stay at Udaipur.
Day 4-After a delicious breakfast at the hotel, head out for sightseeing. Built-in 1559 A.D. by Maharaja Udai Singh, the city has been depicted as the most romantic place on the mainland of India by Col. James Todd. The spots of intrigue incorporate City Palace which has a few cut galleries, curves and brightened columns, Zenana Mahal, Durbar Hall Fateh Prakash and Shambhu Niwas. Additionally, visit Jagdish sanctuary and Sahelion-ki-Bari. Partake in the evening cruise on the tranquil waters of Lake Pichola. Once the sightseeing is over, head back to the Udaipur hotel and rest the night here.
Day 5-After breakfast, drive to Mount Abu. On your arrival check in to the hotel and then head out for sightseeing. Mount Abu in the Sirohi District of Rajasthan is delightful and the only hill station in Rajasthan. It is a standout amongst the most famous retreats for vacationers. With a particular mix of the kinds of Rajasthan, Mount Abu has a portion of the best places to visit like Dilwara Jain Temples, Achal Garh, Guru Shikhar, Nakki Lake, Adhar Devi, Trevor's Crocodile Park, Sunset Point, Wildlife Sanctuary and Gaumukh. Overnight stay at Mount Abu.
Day 6-Indulge in some healthy breakfast at the hotel and then drive to Jodhpur. Jodhpur is a radiant city set against a splendid blue sky. A well-known destination in Rajasthan Jodhpur was once in the past the capital of the Marwar kingdom. Present-day Jodhpur has developed and extended however its royal residences, fortresses and temples remain the same. An appropriate occasion manual for Jodhpur will empower you to design your next get-away where there is such a great amount to understanding and joy. Jodhpur's grand engineering is the thing that gets the eyes of the vacationers while touring. The compelling Mehrangarh Fort roosted on a hillock and stunning Umaid Bhawan Palace, which presently is one of the world's best legacy lodgings positively offer a look at what this mainstream fascination in Rajasthan is about. Visit these forts and walk the streets of this clamouring city. Head back to the Jodhpur hotel for the night.
Day 7-After breakfast, our agent will pick you up and drive you to Jaisalmer. The 'Ruler of Thar,' Jaisalmer is inarguably one of the best destinations in Rajasthan. Figured to offer visitors an unparalleled understanding, this prevalent place is the passage to socially and verifiably lavish Rajasthan. It is here in Jaisalmer that one can observe the ideal amalgamation of nature, engineering, cordiality and experience. Once you arrive here, check into the Jaisalmer hotel and rest the night.
Day 8-After a sumptuous breakfast, head out to explore the popular tourist destinations in Jaisalmer. Jaisalmer isn't only a mainstream goal in Rajasthan, in truth it is a tourism encounter that one dreams to have. Truly, the city is about stronghold, Havelis and desert. What staggers the voyagers are popular destinations here such as the Sonar Quila or Golden Fort, a living fortress with many individuals occupying inside its extensive dividers. There are forts and buildings in this city as antiquated Havelis like the Nathmal Ji Ki Haveli and Salim Ji Ki Haveli that are among other essential touring places. There is a bit of Rajputana craftsmanship and culture in everything here. The picturesque Gadisar Lake and temples like Tanot Mata and Ram Devra will also be covered during this sightseeing tour. After the tour, Night stay at Jaisalmer hotel.
Day 9-After breakfast, you will journey by car to the holy land of Pushkar. Once you arrive here, check in to the hotel and head out for sightseeing. Pushkar is a popular pilgrimage destination for Hindus. The place has an attractive interest with 400 temples that are blue white and various ghats. The town reverberates with the droning of supplications and religious melodies, alongside drums and gongs. Among the touring places in Pushkar, it is extraordinary to watch the lake lit up by the night aarti lights. The Brahma Temple is charming with its night puja chanting chimes and lamplight Aradhana.Night stay at Puskar.
Day 10-On the 10th day, your trip comes to an end. Early morning after breakfast, our agent will drop you back at the airport or railway station in Jodhpur. With bundles of memories and smile, we bid goodbye!
Transport:
By road u can cover Rajastahn
Book Car Just call – 9903277934/7278582057
Nearest station- Jaipur(JP)-Book Rail Ticket
Nearest Airport- Jaipur(JAI)-Book Air Ticket
You May Also Like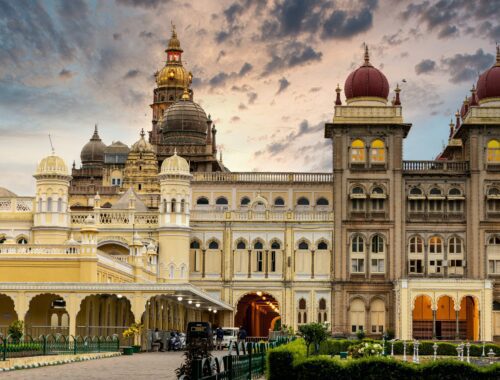 September 24, 2022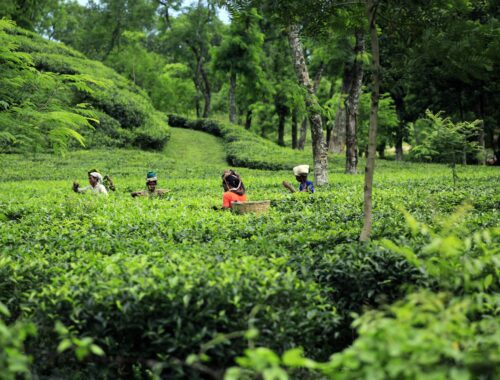 September 24, 2022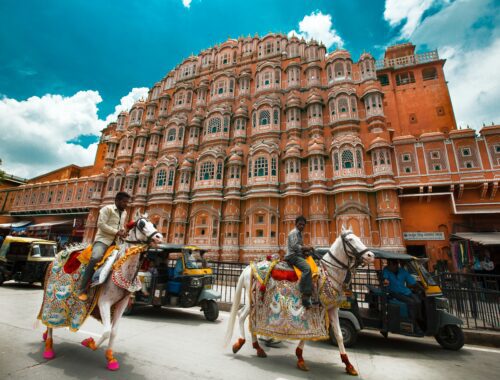 September 24, 2022