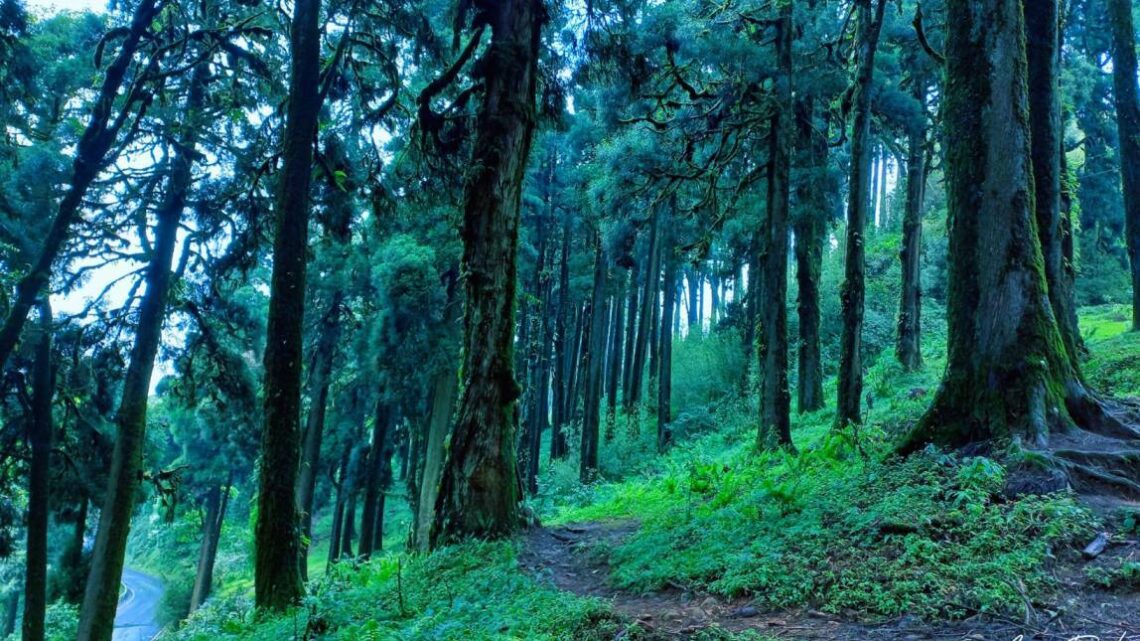 KALIMPONG-TINCHULEY-DARJEELING-LEPCHAJAGET
Introduction:
The word Tinchuley means three 'Chullas' or ovens. Tinchuley is a small village near Darjeeling which has become famous in recent years due to the effort of local people in developing community tourism. The leading effort comes from the Gurung family who has developed the model of homestay to suit their condition.
WWF declared Tinchuley as a model village for its effort in the improvement of the environment of Darjeeling and its adjoining areas with active participation from the local people. The people of Tinchuley have undertaken several eco-friendly projects including the building of forest nursery, floriculture project, bio-compost manure projects, vermicompost projects, and many other such projects.
The main attraction of this village is its Home Hospitality where one gets to eat bio-organic food and stay in the village.
Lepchajagat is a small village near Darjeeling which has turned into a tourist village in the recent past. The village is located on the Ghoom – Mirik road just 8 kms from Ghoom and about 14 kms from Darjeeling town.
The primary attraction of Lepchajagat is its view of the Kanchenjunga range along with that of Darjeeling town. The surrounding area is very peaceful and is an ideal place for the tourists interested to visit a less visited destination. Yet due to the proximity of Darjeeling town, you can easily do the local sightseeing of Darjeeling and yet stay away from the crowded tourist town of Darjeeling and enjoy nature in its pure form.
Sittong the orange village situated in deep valley of Kalimpong hills beside Riyang River. Sittongvillage is popularly known among the people of Darjeeling Hills as the Orange village.Sittong is situated in the laps of the hill with waterfalls, beautiful lakes and the echoing green. Various types of fruits are found here specially the orange, as if filled with nectar. One can watch people with helping hands living in peace and harmony. 
Though life is tough in such difficult terrain each but each villager is sporting a smile of happiness. The smiling mongoloid faces are surely going to win your heart during your stay at Sittong. 
Sittong is really a wonderful place seen to be believed. As if a plot of heaven down on earth for us to enjoy, peaceful and serene. This is how beautiful the place Sittong is.The place can be reached via Mungpoo. This destination is also a hotspot due to the visit of the Nobel Laureate Rabindranath Tagore.
Darjeeling is the name of a town as well as a district in the West Bengal state of India. Both the town and the district is famous as one of the most important tourist destinations in the country. Darjeeling is famous throughout the world for the tea it grows and the great view of Kanchenjunga range of mountains that it offers. It is also known for its richness in cultural & natural heritage and the famous toy train that has been declared a UN heritage. The district covering about 1144 sq km, attracts millions of tourists every year for the variety of attractions it offers.
Best time to visit Kalimpong-Tinchuley-Darjeeling-Lepchajaget:
Janury to july,September to December.
Tour Programme:
Day 1-Pickup from Njp/Bagdogra & Transfer to Lapchajagat(80km/4hrs).Night stay at Lapchajagat.
Day 2-Early morning visit sunrise poing by trek & After brakefast transfer to Tinchuley(30km/2hrs).Night stay Tinchuley.
Day 1-Transfer Tinchuley to Darjeeling Nearly 30 kilometers 2 hours drive – At an height of 2123 meters / 70001 feet lies the land of breathtaking beauty, sloping tea gardens with spectacular views of the Mount Everest. Overnight stay at Darjeeling.
Day 2-Darjeeling Local Sight Seeing (Half Day): Early morning at around 3:45 AM drive to 8000 feet / 2440 meters to Tiger Hill- On the way back visit Ghoom Monastery, Peace memorial & Batasia Loop – Back to hotel for break fast – After breakfast next round of sightseeing(Padmaja Naidu Zoological Park, Himalayan Mountaineering Institute (Closed on Thursday), Ropeway, Tensing Gumpo Rock, Tibetan Refugee Self Help Center (Closed on Sunday), Tea Estate, Natural History Museum (Sunday Closed), Peace Pagoda – Back to hotel – Evening free to stroll around the area – Overnight stay at Darjeeling.
Day 3-Transfer to Kalimpong & Sightseeing at Kalimpong – Early morning Breakfast – After breakfast drive 65 kilometers 1 ½ – 2 hours transfer to the Kalimpong – Kalimpong situated on the foothills of the Himalayas is a green destination at an altitude of 1243 meters / 4078 feet – Check into hotel – Drive for sight seeing tour through scenic road to Forest Museum (Closed On Thursday), Deolo Hill, Hanuman Mandir, Dr Graham Homes, Durbin Monastery, Mangaldham, Pine View Nurseries (Cactus Only) – Back to Kalimpong Hotel – Evening free to roam around the any of the hundred nurseries or the Local market area – Overnight stay at Kalimpong.
Day 4-Departure – Kalimpong to Siliguri / New Jalpaiguri Railway Station (NJP) / Bagdogra Airport (IXB): Nearly 95 kilometers 3 – 4 hours drive – Forwarding Journey.
Transport:
By road u can cover Kalimpong-Tinchuley-Darjeeling-Lepchajaget.
Book Car Just call – 9903277934/7278582057
Nearest station- New jalpaipuri(NJP)
Nearest Airport-Bagdogra(IBX)


You May Also Like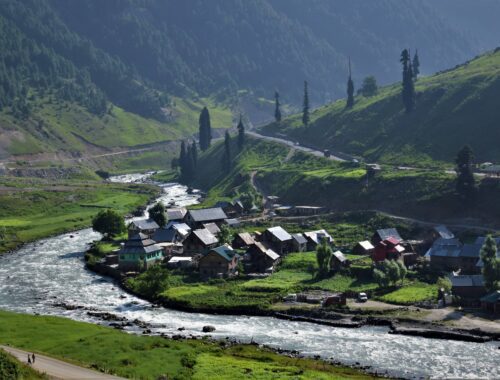 September 24, 2022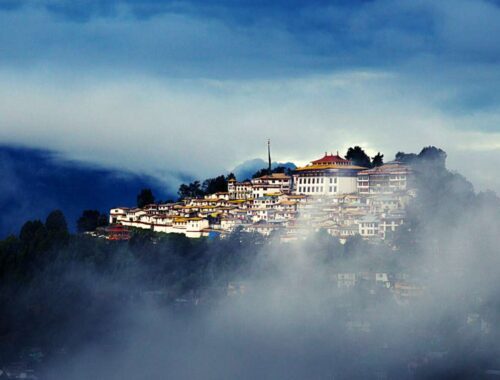 September 23, 2022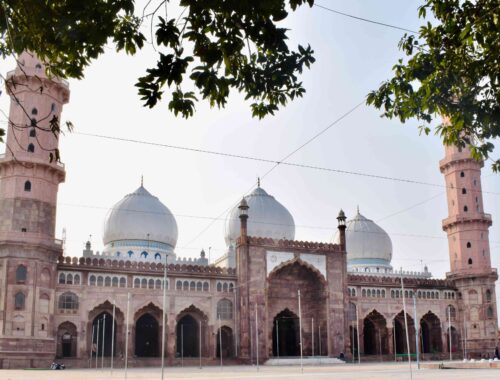 February 28, 2023