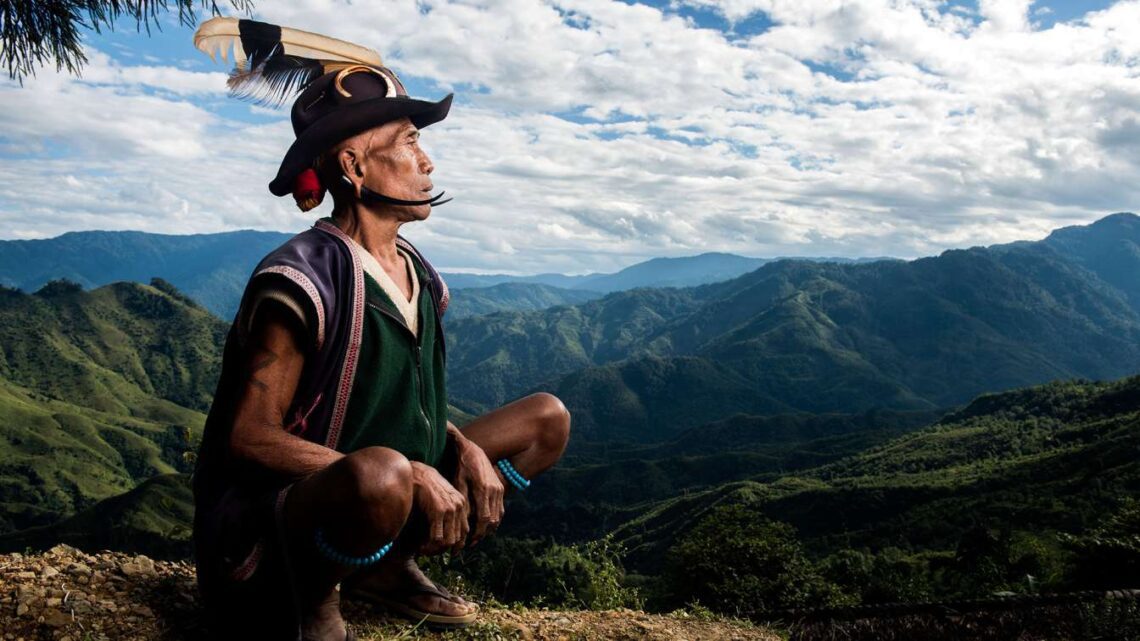 ASSAM-MEGHALAYA-ARUNACHAL-MIZORAM-TRIPURA
Introduction:
Northeast India (officially North Eastern Region, NER) is the easternmost region of India representing both a geographic and political administrative division of the country. It comprises eight states – Arunachal Pradesh, Assam, Manipur, Meghalaya, Mizoram, Nagaland, Sikkim, and Tripura. The Siliguri Corridor in West Bengal, with a width of 21 to 40 kilometres (13 to 25 mi), connects the North Eastern Region with East India. The region shares an international border of 5,182 kilometres (3,220 mi) (about 99 percent of its total geographical boundary) with the neighbouring countries – 1,395 kilometres (867 mi) with Tibet Autonomous Region, China in the north, 1,640 kilometres (1,020 mi) with Myanmar in the east, 1,596 kilometres (992 mi) with Bangladesh in the south-west, 97 kilometres (60 mi) with Nepal in the west and 455 kilometres (283 mi) with Bhutan in the north-west. It comprises an area of 262,230 square kilometres (101,250 sq mi), almost 8 percent of that of India, and is one of the largest salients (panhandles) in the world.
The states of North Eastern Region are officially recognised under the North Eastern Council (NEC), constituted in 1971 as the acting agency for the development of the north eastern states. Long after induction of NEC, Sikkim formed part of the North Eastern Region as the eighth state in 2002.
Northeast India has a subtropical climate that is influenced by its relief and influences from the southwest and northeast monsoons.The Himalayas to the north, the Meghalaya plateau to the south and the hills of Nagaland, Mizoram and Manipur to the east influences the climate.Since monsoon winds originating from the Bay of Bengal move northeast, these mountains force the moist winds upwards, causing them to cool adiabatically and condense into clouds, releasing heavy precipitation on these slopes.It is the rainiest region in the country, with many places receiving an average annual precipitation of 2,000 mm (79 in), which is mostly concentrated in summer during the monsoon season.Cherrapunji, located on the Meghalaya plateau is one of the rainiest place in the world with an annual precipitation of 11,777 mm (463.7 in).Temperatures are moderate in the Brahmaputra and Barak valley river plains which decreases with altitude in the hilly areas.At the highest altitudes, there is permanent snow cover.
Best Travelling places in Assam-Arunachal-Meghalaya-Mizoram-Tripura:
Guwahati,Bhalukpong,Bomdila,Dirang,Tawng,Bumlapass,Agartala,Shillong,Agartala.
Arunachal Pradesh best time to visit:
February to July & September to December.
Tour programme:
Day 1-Pick up from Agartala Airport, and then visit to Agartala local sideseen UjjayantaPalace (Tripura State Meusium), LaxmiNarayan Temple, ISKON Temple, Indo-Bangla Border ICP, Jagannath temple.Night stay at Agartala.                                   
Day2-After Breakfast visit Udaypur Tepania Ecco Park, Tripureswari Temple, Bhuvaneswari temple and then we are go to Nirmalal. Night Stay at Sagar Mahal Tourist Lodge.
Day3-Morning after breakfast Agartala to Silchar transfer ,destination around 290km,reach at Silchar.Over Night stay Silchar Hotel.
Day4-To early morning Aizawl to transfer Silchar,arround 174 km.Over night stay at Aizawl Hotel.                               Day5-Morning full Aizawl city tour and back to hotel.Over NIght stay at Aizawl.
Day6-From Aizawl to Silchar transfer .Over night stay at Silchar Hotel.
Day7-Silchar to transfer Imphal,over night stay at Imphal.
Day8-Local sight seen at Imphal.Over Night stay at Imphal.
Day9-Imphal to transfer Kohima.Over night stay at Kohima Hotel.
Day10-Kohima Local Sight seen Nagaland State Museum,Sahkari Park,Over night stay at Kohima Hotel.
Day11-Transfer to Bhalukpong from Kohima.Over Night stay at Bhalukpong.
Day12-Morning transfer Bhalukpong to Dirang on the way sightseen Pakke wildlife sanctuary & Kameng river.Bhalukpong to Dirang distance 140km apx.On the way natural beauty.Over Night stay at Dirang.
Day13-After Breakfast transfer to Tawang, On the way sight seen Dirang Hot Spring Water, on the way Lunch, Sela Pass (13,500 ft) One of the most breathtaking places in the Himalayan vista, Sela Pass is a lifeline for the people of Arunachal Pradesh and the Sela Lake is as heavenly as heavenly gets, Jaswantghar Museum.Distance around(130 km). Night stay at Tawang Hotel.                                                 
Day14-This immensely picturesque locale is a perfect tourist site. Excellent for picnic, depending on the weather. The serene atmosphere and mesmerizing surroundings leave tourists spellbound.After Breakfast      visit Local Sight seen (Gumpha, Monastery,war memorial,Lama Birth Place) and back to hotel,at evening visit Light and sound program and on the way visit Local Market.Night stay at Tawang Hotel.
Day15-P t tso lake Located almost 25km from Tawang town .The road to Bum La is also a historical route, the People's Liberation Army of China invaded India during the 1962 Sino-Indian War. Here in Bum La Pass one of the fiercest battle took place in the 1962 Sino-Indian War.
In 2006, Bumla pass was re-opened to traders for the first time in 44 years. Traders from both sides of the pass were permitted to enter each other's territories, in addition to postal workers from each country Called as Madhuri lake as Koyla movie was shot here. Amazing lake and waterfall. You will see locals assembled for picnic. Must take bathing gear if you wish to get soaked under water fall. Something you must not repeat must not miss.Night stay at Tawang Hotel.
Day16-Early Morning transfer to Zimithang Valley,after sight seen back to hotel.Over Night stay at Tawang.
Day17-Start your day driving towards Bomdila, the headquarter of the west kameng district of Arunachal Pradesh. This Place provides you with a marvelous view of the snowcapped mountains, and is inhabited by mixed tribal .Evening visit Lower Gompa by walking, Emporium Local Market.Distance. Stay overnight at Bomdila Hotel.
Day18-Start your day driving towards Tezpur, on the way Bhalugpong River.Over Night stay at Tezpur.
Day19-Tezpur to  transferred  Shillong. It takes around 6.5 hours to reach this gorgeous hill station of Shillong. On the way, drop by the Borapani Lake, this lake is the biggest artificial lake in the state of Meghalaya. Also known as the Umiam Lake, it is beautifully surrounded by Sylvan hills. On reaching Shillong, check in at the hotel and spend the rest of the day at leisure and later retire for the night.Over Night stay at Shillong.
Day20-Mawlynnong Village (Asia's Clean Village) is the most beautiful village in East Khasi Hills of Meghalaya. The village is referred to as the cleanest village in Asia and is also referred as 'God's own garden'. The natural beauty of Mawlynnong is the center of attractions for the tourists coming here for eco-tourism.
Dawki is a small town in Jaintia Hills nestled around clear and beautiful Umgnot River, a must visit destination for nature lovers and travelers. The drive from Shillong to Dawki is a thrilling experience passing through deep gorges and ravines. The cool, moist air brushes over your face will refresh and revitalizes you on your way to Dawki.Night stay at Shillong.
Day21-In the morning, after breakfast, begin the excursion towards the wettest place on Earth, Cherrapunji. It is at a distance of 60 km and on the way come across several waterfalls, limestone caves, striking root bridge, and other natural sites to provide several activities. Visit the Spectacular Seven Sisters Falls, the Mawsmai Cave and the Thangkharang Park. In the evening, return to Shillong and on the way back, stop by the Elephanta Falls and the famous Shillong Peak, it allows a great view. Later, return back to the hotel and stay overnight at the Shillong.
Day22-In the morning, after breakfast, begin start Local Sight seen.Over Night stay at Shillong.
Day23-In the morning, after breakfast, transfer to Guwahati.Over Night stay at Guwahati.
Day24-Morning transfer to Kamakhya Temple Visit Other Local sight seen.Over Night stay at Guwahati. 
Day25-Morning transfer to Pobitora Sight seen and back to Guwahati.
Day26-Morning transfer to Guwahati Airport.
Transport:-
By road u can cover Assam-Meghalaya-Arunachal-Mizoram-Tripura
Book Car Just call – 9903277934/7278582057
Nearest station- Guwahati(GHY)–Book Rail Ticket
Nearest Airport- Guwahati(GAU)–Book Air Ticket 

You May Also Like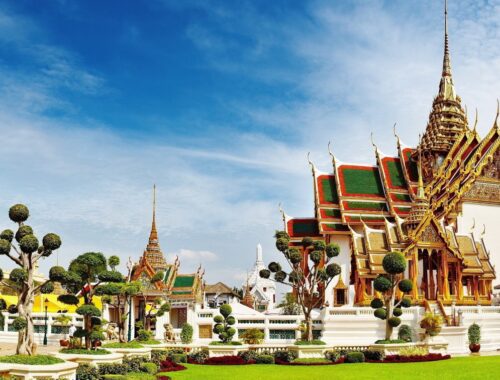 September 26, 2022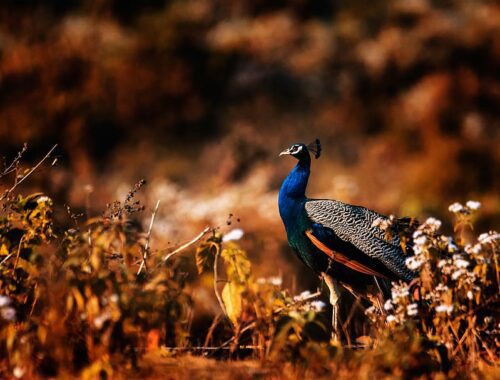 September 24, 2022
September 24, 2022