HARIDWAR-AULI-JOSHIMOTH
Introduction:
Haridwar local pronunciation , also spelled Hardwar, is an ancient city and municipality in the Haridwar district of Uttarakhand, India. According to popular Hindu legend, it was here that Goddess Ganga when Lord Shiva released the mighty river from the locks of his hair. The River Ganga, after flowing for 253 kilometres (157 mi) from its source at Gaumukh at the edge of the Gangotri Glacier, enters the Gangetic Plain for the first time at Haridwar, which gave the city its ancient name, Gangadwára.
Auli is a ski destination in Chamoli district in the Himalayan mountains of Uttarakhand, India. Auli, also known as Auli Bugyal, in Garhwali, which means "meadow", is located at an elevation of 2,500 metres (8,200 ft) to 3,050 metres (10,010 ft) above sea level. After the creation of the state of Uttarakhand, formerly part of Uttar Pradesh, Auli was marketed as a tourist destination. It is surrounded by coniferous and oak forests, with a panoramic view of the peaks of the Himalayas.The slopes are intended for both professional skiers and novices. The Garhwal Mandal Vikas Nigam Limited (GMVNL) a state govt agency which takes care of this resort, and Uttarakhand Tourism Department conduct winter sports competitions at Auli to encourage skiing in India. It has a 4 kilometres (2.5 mi) cable car, a chairlift and a ski lift, along with a maintained trek route. There is a training facility of Indo-Tibetan Border Police. A small Hindu temple connected with the Hindu epic the Ramayana is also present.
Joshimath also known as Jyotirmath is a city and a municipal board in Chamoli District in the Indian state of Uttarakhand. Located at a height of 6150 feet (1875 m), it is gateway to several Himalayan mountain climbing expeditions, trekking trails and pilgrim centres like Badrinath. It is home to one of the four cardinal pīthas established by Adi Shankara.
Best Travelling places in Haridwar-Auli-Joshimath:
Har  ki pauri ghat,Mata Manasha Devi Temple,Chandi Devi Temple,Auli Artificial Lake,Joshimath,Gurso Bugyal,Nanda Devi Peak.
Haridwar-Auli-Joshimath Best time to visit:
The best season to visit Auli is all through out the year. Tourist attraction in Auli is Snow Skiing and is best during November to March. May to November offers cool and pleasant climate and the right period to spend relaxing moments in the outdoors. December to February is snow bound and chilly.

Haridwar Weather Climate. Haridwar is a picturesque destination affording enchanting views throughout the year. The right time to visit would be February, March, August – October. The summer months between March and June when the days get hot but the nights remain pleasant.
Tour programme:
Day 1-Pickup From Haridwar Station On arrival, complete the check-in formalities at the hotel. You are now free. One of the holiest places for Hindus, Haridwar is largely visited by devotees of Lord Shiva and River Goddess Ganga. The venue of Magh Mela and world-renowned Kumbh Mela, Haridwar is a treat for your spiritual and religious self. In the evening, visit the largest of sacred bathing ghats of Haridwar: Har-ki-Pauri for attending the spectacular Ganga Aarti, a sight that you will remember for your lifetime.Night Stay at Haridwar.
Day 2-Post breakfast, get on the road and start driving to Joshimath. On the way, halt at Devprayag (one of the Panch Prayag of River Alaknanda where it meets with River Bhagirathi), Rudraprayag (the meeting point of River Alaknanda and River Mandakini) and Karnprayag (the confluence of Rivers Alaknanda and Pindar). As you reach Joshimath, check in at the hotel Hotel. If time and energy permits, you can explore the surroundings. The gateway to Hem Kund and Badrinath, Joshimath receives a huge number of Sikh and Hindu between May and October. It is also the base for a number of popular treks such as Kuari Pass Trek and Valley of Flower trek(Distance 280km apporx 9hrs).Night Stay At Joshimath.
Day 3-On the 3rd day after breakfast, start your drive to Auli 16 km. Lying between the altitude range of 2500 m to2050 m, Auli is one of premier Skiing Resort in India. If you do not wish to travel by road, the other option is to take the 3.9 km cable car ride. The longest cable car ride in Asia, it takes you to a scenic Ski resort. On the way, treat your eyes to the mesmerizing views of the surroundings. On arriving, complete the check-in. Later on, you can enjoy Skiing on the slopes of Auli with the assistance of the resort's instructors. The day is going to be an exciting one(Distance 20km apporx  2hrs).Overnight stay at one of the resorts in Auli.
Day 4-You can partake in Skiing at Auli, on a full board basis. Skiing equipment will be made available to you. If you are a beginner, you are going to get full assistance. The ski slopes offer a panoramic view of high Himalayan peaks including Nanda Devi, 7818 m. A 500 m long ski-lift and an 800 m long chair-lift connect the upper and lower snow slopes of Auli.
You can visit Gurso Bugyal, a picturesque location from where you get to enjoy magnificent views of Trishul Peak, Dron Parvat and Nanda Devi adding on to its beauty is the green surrounding that makes it look more enthralling. Within close vicinity, lies Chattrakund, a pristine lake that is known for its crystal clear blue waters. It is also an ideal picnic spot for those who love nature and its silence. Another important attraction you may visit in Auli is Auli Artificial Lake which is one of the highest man-made lakes in the World. Surrounded by mighty peaks of Himalayas, the lake was developed by government to produce artificial snow.Overnight stay in Auli.
Day 5-Today, you visit the popular religious sites of the area- Narsingh Temple and Shankracharaya Math. Later in the day, hit the road to Rishikesh- the yoga capital of the World, which is home to several Ashrams. As you reach, check into the hotel. Rishikesh shot to fame in the world when the Beatles came here to visit the Maharishi Mahesh Yogi's Ashram. If time and energy permits, you can explore the surroundings on your own. Rishikesh is just 24 km from Haridwar. The place is not only known for its ashrams, yoga and meditation opportunities, but it is also popular as a river rafting destination(Distance 260km apporx 8hrs).Stay Overnight Rishikesh.
Day 6-After breakfast on the 6th day of the tour, partake in sightseeing of Rishikesh including Ram Jhula- a popular landmark erected in 1986, this iron suspension bridge over River Ganges is placed at Muni ki Reti; Laxman Jhula- another iron bridge over the Ganges, it is 450 feet in length; Triveni Ghat- the confluence of holy Rivers Ganga, Yamuna and Saraswati, it is also a revered bathing spot; Parmarth Niketan Ashram- founded in 1942 by Pujya Swami Shukdevanandji Maharaj, it is placed on the banks of the Ganges.Get transferred to the Haridwar railway station for your onward journey.
 Transport:-
By road u can cover Haridwar-Auli-Joshimath.
Book Car Just call – 9903277934/7278582057
Nearest station- HARIDWAR(HW)
Nearest Airport- Jolly- Grand Airport Dehradun(DED)

You May Also Like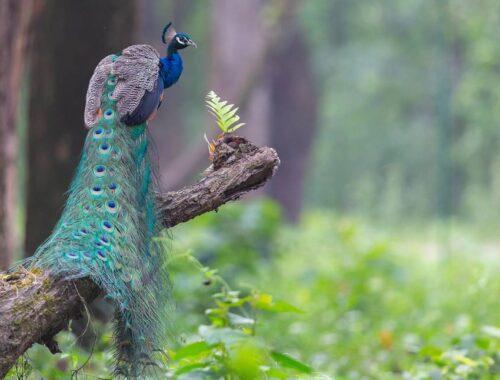 September 24, 2022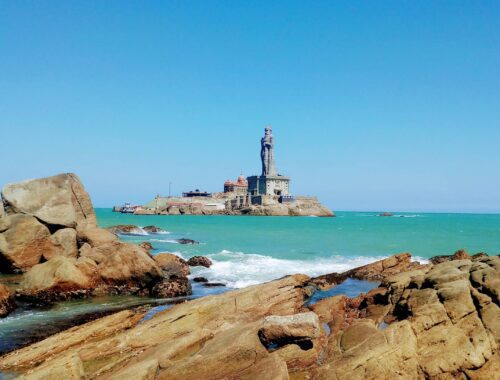 September 24, 2022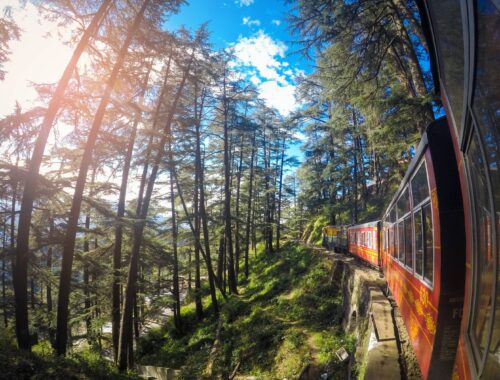 September 24, 2022